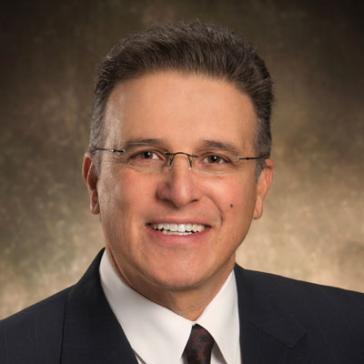 Mike Cafasso has served as Chief Executive Office at St. Mary-Corwin in January 2018, after serving as the Vice President of Operations since March 2011. His servant leadership style is well-regarded amongst our caregivers and he is dedicated to our mission, vision and values. Mike is a strong supporter of the Pueblo community having been named the Greater Pueblo Chamber of Commerce Citizen of the Year in 2018.
A Massachusetts native, Mike relocated to Colorado to attend Colorado State University-Pueblo (formerly University of Southern Colorado) where he received a Bachelor of Science degree. He attended and completed Graduate School of Banking at Colorado.
Prior to joining St. Mary-Corwin, Mike served as Colorado President for the American Bank of Commerce. He also led Pueblo Bank and Trust as President and CEO with their expansion into several Colorado markets.
Mike has an extensive background in customer service programming and developing innovative practices. He has completed programs at Disney Institute, Ritz Carlton, Nordstrom's, Lands' End, and the Center for Creative Leadership. He is a current board member for the Association for Managers of Innovation (Aminnovation.org) – a pioneering organization of committed individuals who foster and leverage creativity and innovation in organizations and society.
As an active supporter of Colorado communities, Mike has served on Denver Metro Chamber Leadership Foundation Board, Co-Chaired Access Denver, Girl Scouts of Colorado and Goodwill of Southern and Western Colorado Boards. He currently serves as an elected member of the Board of Water Works of Pueblo and reappointed by Governor John Hickenlooper to serve as a Colorado State Fair Commissioner.
Previous
Next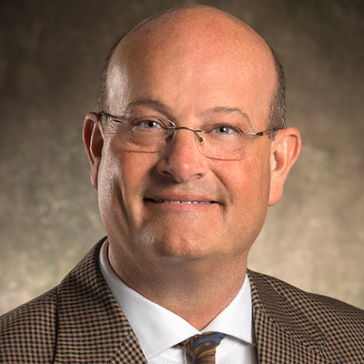 Glen Griesheim serves as Chief Operating Officer and Chief Nursing Officer for St. Mary-Corwin Medical Center. Glen began his professional career at St. John's Hospital in Springfield, IL where he worked as a charge nurse in the emergency department. He then moved on to manage critical care and the ER at Doctor's Hospital, also located in Springfield. Glen transitioned to St. Mary's Hospital in Decatur, IL, holding the roles of Director of Critical Care, Director of Diagnostic Services and Chief Administrative Officer. After more than a decade at St. Mary's, Glen felt called to an administrative role and took on the position of Vice president of Operations at Carondelet St. Joseph's Hospital in Tucson. Glen then seized the opportunity to serve as Chief Executive Officer at Select Specialty Hospital in Des Moines. Glen's most recent position before joining St. Mary-Corwin was Regional Operations Director at DaVita Kidney Care.
Glen earned his Bachelor of Science in Nursing from Southern Illinois University before moving on to University of Illinois where he completed his Master of Arts in Health Service Administration.
Previous
Next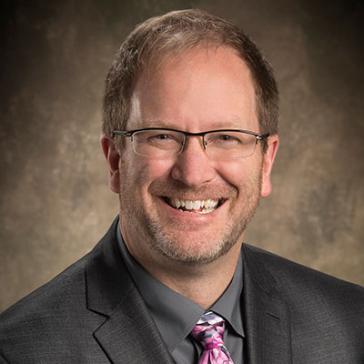 Steve Simerville, MD
Director of Medical Affairs
Steve Simerville, MD, serves St. Mary-Corwin as Director of Medical Affairs. Dr. Simerville has dedicated more than 12 years of his career to St. Mary-Corwin and the Southern Colorado Family Medicine Residency Clinic (SCFM). He has served as Chairman of the Pediatric Department while also serving five years as Medical Director of Inpatient Services. His last five years were spent as Medical Director of the NICU and Pediatrics service line. He has also served on the Community Board and as a member of the Emergency Preparedness Committee.
Dr. Simerville is a member of the Pharmacy and Therapeutics Committee, Chairman of the Ethics committee, Chairman of the Quality and Patient Safety Committee and Chairman of the Graduate Medical Education Committee.
His role includes participation in the planning, organizing and administration of the medical system in clinical quality, assurance and quality improvement, medical staff services, medical education and physician relations. Dr. Simerville also serves as a liaison between the physicians and hospital administration while supporting and advising care coordination services as needed.
We are grateful to have such a strong leader come from within our Centura family. Dr. Simerville knows our incredible people and has proven excellence in his field and compassion for our patients.
Previous
Next