Outpatient Therapy Programs
If you're recovering from injury and illness that's left you unable to enjoy the same comforts and freedom as before, outpatient therapy can help. At Centura Health, we provide one-on-one therapy to guide you on your path to wellness. Our physical, occupational and speech therapy programs offer collaborative, interdisciplinary teams of therapists and other caregivers to meet your needs.Centura Health offers a multidisciplinary approach to physical therapy, occupational therapy and speech therapy. With our extensive experience and advanced technologies, we're better able to help you recover from illness, injury or disability.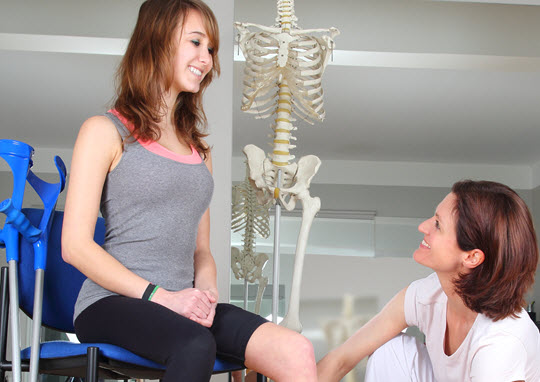 Find Outpatient Therapy Near You
Our tailored outpatient therapy programs are suitable for anyone, from kids and adolescents to seniors.
Our team is ready to empower you toward a more mobile, independent life, whether you're recovering from illness or managing the effects of any of these issues:
Cognitive issues

Incontinence

Inner-ear issues requiring balance and vestibular therapy

Joint injury and disease

Lymphedema and oncology treatment

Neurological disorders

Parkinson's disease

Strokes

Sports and orthopedic issues

Surgery recovery

Trouble swallowing

Upper-extremity splinting
We specialize in individual care and giving our full attention and energy to each person we treat. Our expert therapists can help you return to activity by working with you to achieve your personal goals and your highest levels of function.
Outpatient therapy is important for a number of reasons. Not only can it improve your function in your everyday life, but in the case of physical injuries, it can prevent future injury and manage health issues that may come up due to your specific circumstances. Our therapists are highly skilled in preparing you for recovery and addressing possible risks. Our goals are your goals, whether that means being able to get back to school, driving a car or hiking up your favorite mountain trail. And we'll help you achieve those goals with caring, one-on-one therapy.