Training & Education for Professionals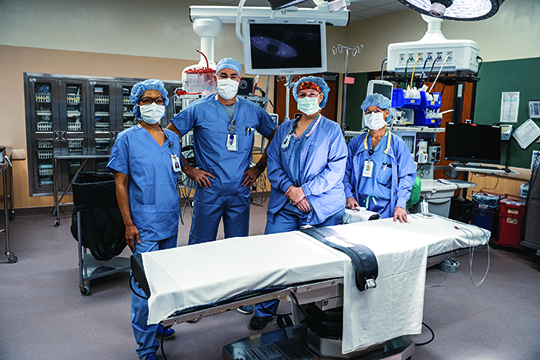 We know that collaboration improves access to care and that participation in a network provides resources that would otherwise be unavailable. At Centura Health, we're fully committed to supporting facilities with the development of their trauma programs. We also offer outreach services in the form of education, trauma program mentorship, trauma survey preparation and peer review. 
Centura Health offers opportunities across our system to earn CE and further your trauma skills and knowledge.
Highlights of our trauma training and educational programs
Medical directorships and support for hundreds of EMS agencies. We provide education, training, quality improvement, quality assurance, preventive care and wellness initiatives, research opportunities and resource support to the regional EMS and lay community.
General surgery residency program for physicians. Trauma Services offers a unique and comprehensive residency training in trauma surgical services for physicians.
Trauma provider education and support.  We offer a variety of continuing education opportunities for providers, including Advanced Trauma Life Support.
Outreach & Support
We offer a wide range of support to enhance the strength of trauma care across the region. Learn more about our consultative reviews and one-on-one program mentorship. Email our Trauma Outreach Coordinator.