At Centura Health, we know that this is a difficult time for you and your family. One of the ways we help guide you through the treatment process is with the help of our breast nurse navigators. From your first visit to a breast care center, your nurse navigator will be your advocate and educator, supporting you throughout your journey.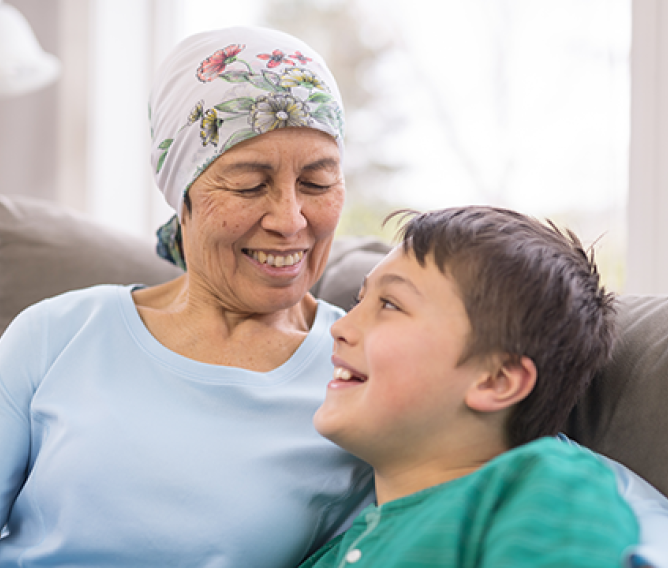 Find a cancer specialist near you
Our breast care centers feature a multidisciplinary approach to care that integrates cancer experts with other medical specialists. This comprehensive approach allows us to offer a wide range of treatment options for those diagnosed with breast cancer.
Having these experts all in one place also enables us to streamline your care, saving you time and hassle. Instead of needing to spend weeks undergoing initial appointments, you're able to see an entire team of breast cancer experts in a single day, and together create a fully customized treatment plan that addresses your clinical needs, personal concerns and lifestyle. Find an oncologist, breast surgeon or other breast cancer specialists.
The experienced team of caregivers at Centura Health know that it's important to take the time to discuss all potential breast cancer treatment options before any treatment is recommended. We feel it is vitally important to carefully listen to your wishes and ensure you understand your treatment options, allowing you and your breast cancer team create an effective treatment plan together. 
Our cancer experts specialize in multiple breast cancer treatment options and therapy combinations, including:
Breast conservation and breast-sparing surgery
Chemotherapy
Clinical trials of investigational medicine and procedures
Double (or bilateral) mastectomy
Lumpectomy and partial mastectomy
Mastectomy with breast reconstruction surgery
Prophylactic mastectomy for breast cancer prevention
Radiation therapy
Sentinel lymph node biopsy
Skin-sparing and nipple-sparing mastectomy
Total and radical mastectomy
Targeted drug therapy