Choosing what's right for you.
At Centura Health, our skilled breast experts offer advanced breast reconstruction, a plastic surgery technique wherein the shape of one or both breasts are reconfigured. Almost any breast (with certain limitations) can now be reconstructed with an average of one major and one or two relatively minor surgical procedures.
If you're considering breast reconstruction, your reconstructive surgeon can work with your breast surgeon, oncologist and radiologist to help decide on the best time and option for a safer reconstruction with optimal cosmetic results.
For those considering mastectomy, talking with your surgical team about breast reconstruction before surgery can help the surgical team decide what type of mastectomy is right for you.
Breast reconstruction can be done a number of different ways. In some cases, breast implants may be used. In others, tissue may be harvested from another area of the body and transplanted to the site of reconstruction. Or, a combination of the two approaches may be used.
Some of the most common reconstructive procedures include:
Autologous tissue transfers - reconstruction entirely from your body's tissues
Implant-based reconstruction - using tissue expanders and implants
Nipple and areola complex reconstruction
Shape modifications and lifting procedures for symmetry as well as fat grafting
Breast reconstruction can often be performed at the same time as a mastectomy. This option, called direct to implant, offers the advantage of having surgery done immediately, leaving chest tissues undamaged by radiation therapy or scarring. While direct to implant minimizes surgery time, follow-up procedures may still be needed to complete reconstruction.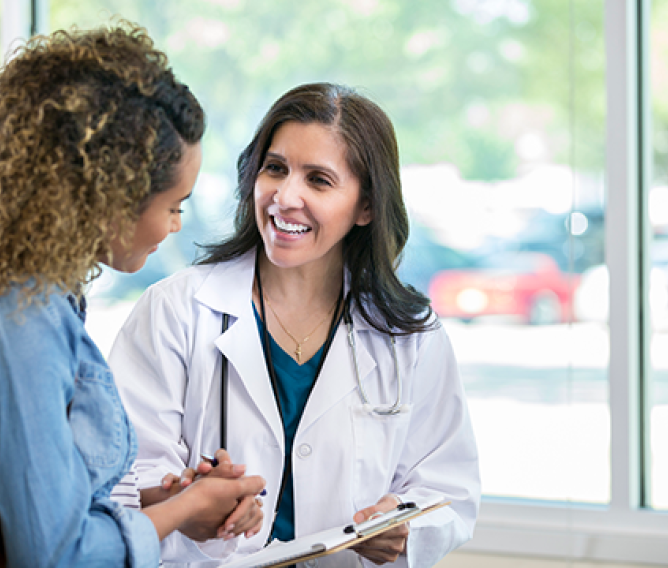 Find a reconstructive surgeon near you
A mastectomy is often a powerful tool in the fight against breast cancer. New advances in reconstruction procedures have made it possible to heal many of both the physical and emotional scars often associated with a mastectomy.